ENERGY OBJECTIVE : DECARBONIZE WHILE REINVENTING SOCIETY
November 4, 2021 l 12 p.m. to 2 p.m. (EST)
* Free event, Registration required *
ONLINE CONFERENCE (IN FRENCH)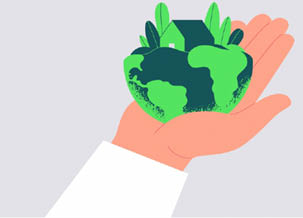 Imagine a country with an economic and social system that meets all citizens' basic needs, a country where everyone can expect a long, healthy, and rewarding life. Now imagine that this society achieves these goals – all while being carbon neutral and using sustainable natural resources. Lastly, imagine that this reality reaches all corners of the world, in each and every country.
– Is this dream even possible, or is it mere fantasy?
– Does our happiness increase with our energy consumption?
– If we take this dream and consider it in terms of Québec, what could such a transition look like here?
Presentations will be followed by a discussion led by Normand Mousseau and a question period for attendees.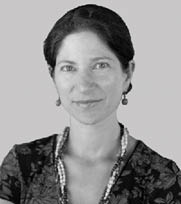 This social ecologist with a PhD from MIT has over 40 publications in journals such as Nature Climate Change, Nature Sustainability, WIRES-Climate Change, Environmental Science & Technology, PLOS ONE and Environmental Research Letters. Dr. Steinberger is a senior author on the distinguished Intergovernmental Panel on Climate Change (IPCC), the world's highest body responsible for the scientific analysis of climate change.
Global energy and well-being – Presentation summary
Through her research project LiLi "Living Well within Limits," Julia Steinberger examines the links between resource use (energy and materials, greenhouse gas emissions) and societal performance (economic activity and human well-being). She will present findings from the mapping of global energy use, and by comparing results for 151 countries, she will lead attendees through her quest to determine how humanity might live within planetary limits. The latter quest has earned her a Leverhulme Research Leadership Award.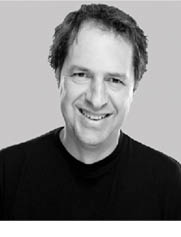 Éric Pineault is a professor in the Department of Sociology and at UQAM's Institut des sciences de l'environnement (ISE), where he teaches ecological economics. His most recent research focuses on the political economy of hydrocarbon extraction and the social metabolism of capitalist economies.
The search for a just transition in Québec – Presentation summary
Éric Pineault will present a vision of a just and carbon neutral Québec, as imagined by the Common Front for the Energy Transition collective. He will address some of the key ideas proposed in the roadmap for a Zero Emission Quebec Net "ZéN". While recognizing the contribution of technological innovation and efficiency, the latter roadmap focuses primarily on systemic, institutional, and social changes, against a backdrop of overall energy consumption reduction. In short, the presentation will focus on the brakes and challenges of a transition project that has everything but the name degrowth.